Windermere FL & The Butler Chain of Lakes
Find Homes for Sale in Windermere FL
Nestled amidst the breathtaking Butler Chain of Lakes, Windermere, FL is a haven for those seeking the perfect blend of luxury and tranquility. With its elegant estates, top-rated neighborhood for families and an abundance of water-based activities there's no wonder why so many are drawn to this picturesque community.
New Homes For Sale in Windermere FL
Ready to dive into the world of homes for sale in Windermere FL? Let's embark on a journey to discover the types of homes, unique features and essential information you'll need to navigate this exquisite market.
Short Summary
Discover the unique opportunity to explore Windermere, FL real estate with access to luxurious lakefront properties and gated communities.

Take advantage of a variety of high-end finishes and features offered in homes ranging from $349K - $30M.

Understand MLS numbers, comply with state laws and regulations when searching for property, consider mortgage options & preapproval for financing home purchase and negotiate closing costs.
Discovering Windermere, FL Real Estate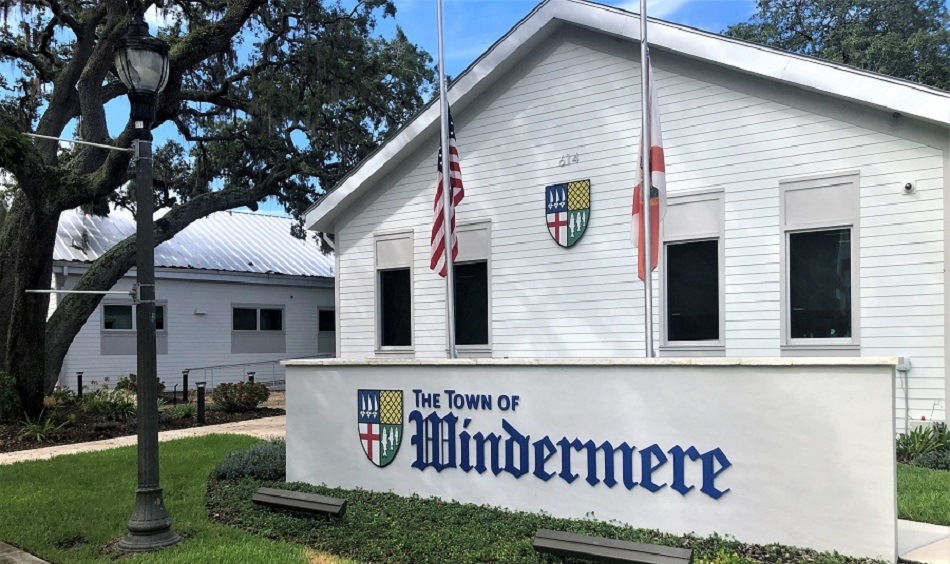 Windermere, FL is a true gem, renowned for its distinctive community situated amidst the captivating Butler Chain of Lakes. This small town is not only blessed with natural beauty but has also achieved the esteemed title of Florida's top neighborhood for family and children.
A haven for those who value the finer things in life, Windermere real estate offers a plethora of architectural styles, characterized by immaculate estates and luxury homes.
As you explore homes for sale in Windermere, FL you'll soon discover that the Butler Chain of Lakes is the primary appeal of this charming town. These interconnected lakes provide residents with an array of activities to enjoy, including water skiing, fishing and boating. The sense of community is strong in Windermere, as families and children alike come together to make lasting memories on the water.
Navigating the Windermere FL real estate market is an exciting adventure, with a diverse array of properties to choose from. When you work with Wendy Morris Realty you'll find that Windermere FL 34786 has something for everyone, from elegant single-family homes to lavish lakefront properties.
Windermere FL Homes For Sale: Types and Features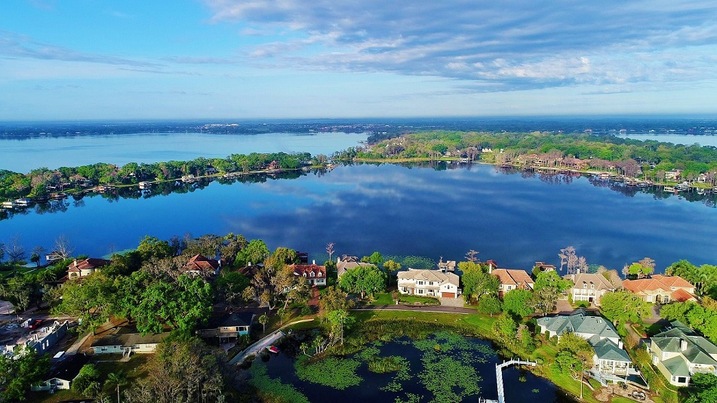 Windermere FL homes for sale come in various shapes and sizes, catering to a wide range of preferences and budgets.
In the following sections, we'll delve deeper into the luxurious world of Windermere real estate, exploring both luxury homes and lakefront properties that define this enchanting community.
Luxury Homes In Windermere, FL
The Windermere real estate market boasts an impressive selection of luxury homes, with 393 properties currently available for purchase. Ranging in price from $349,000 to a staggering $30,000,000, there is a luxury home to suit even the most discerning buyer.
The most expensive residence in Windermere is located at 9508 Windy Ridge Road, listed at a jaw-dropping $30 million.
These opulent homes are equipped with high-end finishes and features that cater to a luxurious lifestyle. Expect to find exquisite details such as granite countertops, stainless steel appliances and hardwood floors throughout these magnificent properties.
Furthermore, many luxury homes in Windermere, FL offer spacious yards, swimming pools and other coveted amenities that elevate the living experience to new heights.
With such a diverse range of luxury homes available, it's no wonder that Windermere FL real estate has become synonymous with elegance and prestige. Whether you're seeking a modern masterpiece or a timeless estate, Windermere has a luxury home that will undoubtedly exceed your expectations.
Windermere FL Communities
Aladar on Lake Butler , Ashlin Park , Balmoral , Bella Vita Estates , Bellaria , Belmere , Berkshire Park , Berkshire Place , Butler Ridge , Carrington , Casa Del Lago , Casabella at Windermere , Chaine Du Lac , Eden Isle , Enclave at Berkshire Park , Estancia , Estates at Windermere , Glenmuir , Harbor Isle , Isleworth , Isles of Windermere , Keenes Pointe , Kelso on Lake Butler , Lake Burden , Lake Cawood Estates , Lake Crescent Reserve , Lake Clarice Plantation , Lake Cypress Cove , Lake Davis Estates , Lake Davis Reserve , Lake Down Cove , Lake Down Crest , Lake Down Reserve , Lake Down Village , Lake Olivia Reserve , Lake Reams Townhomes , Lakes of Windermere , Lakeside at Lakes of Windermere , Lakeside Village , Legado , Magnolia Park of Windermere , Marbella , Marina Bay , Merrick Landing , Oasis Cove , Oxford Moor , The Palms at Windermere., Peachtree Park , Preston Square , Providence , Reserve at Belmere , Reserve at Lake Butler Sound , Roberts Landing , Royal Estates Townhomes , Sandy Shores , Sawyer Sound , Silver Woods , Southern Acres , Summerport , Sunset Bay , The Enclave , The Estates at Lake Clarice , The Lakes , The Landings of Lake Sawyer , The Manors , The Preserve at The Lakes of Windermere , The Reserve at Windermere , The Willows , Tilden's Grove at Windermere , Town of Windermere* , Tuscany Ridge , Vineyards , Waterford Pointe , Waterstone on Lake Butler , Weatherstone , Westover Club , Westover Reserve , Westside Village , Whitney Isles , Wickham Park , Windermere Club , Windermere Downs , Windermere Grande , Windermere Isle , Windermere Landing , Windermere Pointe , Windermere Reserve , Windermere Sound , Windermere Terrace , Windermere Trails , Windsor Hill , Windstone , Woods of Windermere , Worthington Park
Lakefront Properties In Windermere, FL
Lakefront properties in Windermere, FL are highly sought after, thanks to their stunning views of the lake and access to the Butler Chain of Lakes for fishing, boating and swimming. These properties often come with large yards, swimming pools and other amenities that make waterfront living an unparalleled experience.
A variety of lakefront properties are available for purchase in Windermere, FL, including waterfront homes and luxury real estate. To explore these exquisite properties, popular websites such as this one which offers a wealth of information and listings to browse.
Living in a lakefront property in Windermere, FL is a dream come true for many. The serenity of the Butler Chain of Lakes, coupled with the convenience of being located near Orlando's attractions makes these homes the perfect sanctuary for those seeking a balance between relaxation and excitement.
Navigating Windermere FL 34786 Real Estate Listings
When searching for the perfect Windermere FL home, it's essential to understand the intricacies of real estate listings including MLS numbers and compliance with state law.
In the following sections, we'll guide you through these critical aspects to ensure a seamless and successful home buying experience.
Understanding MLS Numbers
MLS numbers or Multiple Listing Service numbers are unique identifiers assigned to each property listed on the MLS. Serving as a helpful tool for both buyers and sellers, MLS numbers allow for swift and efficient property searches. They are essentially serial numbers that differentiate properties and help locate them quickly on the market.
The procedure for assigning MLS numbers is simple: each property available for purchase is allocated a unique MLS number that is not reused. This system ensures that every property on the market has a distinct identifier making it easier for buyers and sellers to find the property they are looking for.
By understanding the purpose and significance of MLS numbers, you can streamline your property search and expedite the process of finding your dream home in Windermere, FL.
Complying With State Law And Avoiding Violations
Navigating Windermere FL real estate listings also requires being cognizant of state laws and regulations that govern real estate transactions. Chapter 475, Part 1, Florida Statutes, outlines the general real estate laws and regulations that must be adhered to. Compliance with these laws is crucial in order to avoid fines, penalties or other legal actions resulting from violations.
The Fair Housing Project. The Act is one such law that prohibits discrimination in housing based on race, color, religion, sex, national origin and disability. Additionally, it's important to be aware of any local zoning laws that may impact the sale of a property. For more information on these laws and regulations the Florida Department of Business and Professional Regulation website is an invaluable resource.
By familiarizing yourself with state law and ensuring compliance during your property search, you can safeguard yourself from potential legal issues and enjoy a smooth and successful home buying experience in Windermere, FL.
Buying A Home In Windermere, FL: Financing and Closing
Now that you have a better understanding of Windermere FL real estate listings and the legalities involved, it's time to delve into the financing and closing process.
In the next sections, we'll walk you through the steps to get pre-approved for a mortgage, understand closing costs and negotiate the best deal possible.
Mortgage Options And Pre-Approval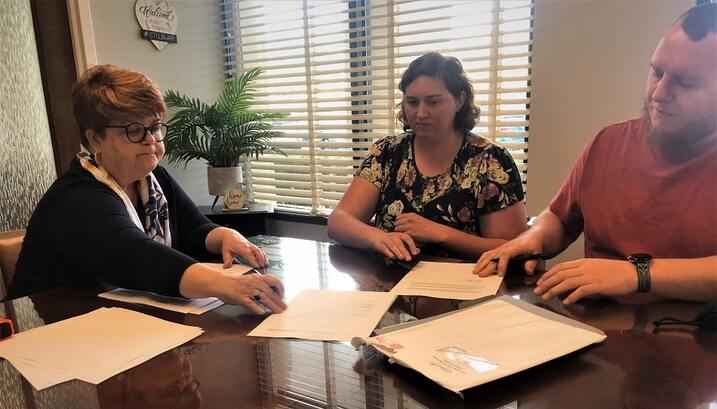 When purchasing a home in Windermere, FL, there are five main types of mortgages to consider: conventional, jumbo, government, fixed-rate and adjustable-rate. Conventional mortgages are the most common and are typically provided by banks and credit unions. Jumbo mortgages are larger than conventional loans and are offered by private lenders.
Government mortgages are backed by the federal government, such as the Federal Housing Administration (FHA) or the Department of Veterans Affairs (VA). Fixed-rate mortgages have a constant interest rate throughout the loan's life, while adjustable-rate mortgages have an interest rate that fluctuates over time.
Obtaining pre-approval for a mortgage is an essential step in the home buying process. To get pre-approved, you will need to provide documentation such as proof of employment, financial records, monthly income and liabilities. Once you've submitted your application and documentation, the lender will assess your credit report and determine whether you are pre-approved for a loan.
The advantages of pre-approval are numerous: it provides you with the confidence to shop for a home knowing the maximum amount you can borrow and having an edge over other potential buyers in a competitive market. With pre-approval in hand, you'll be well-equipped to find the perfect Windermere FL home within your budget.
Closing Costs And Negotiations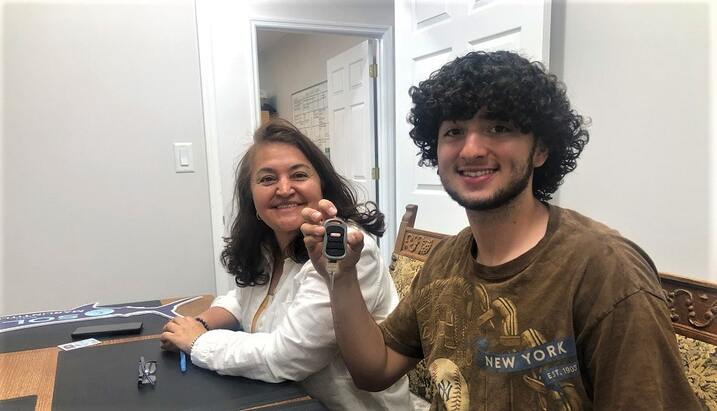 Closing costs are an inevitable aspect of purchasing a home in Windermere, FL. These costs typically include an application fee, underwriting fee, prepaid interest, appraisal fee, title search fee, and a fee for a municipal lien search. In Florida, it is customary for the buyer and seller to split closing costs equally. The total closing costs can range from $7,740 to $10,320 before taxes, depending on the property's purchase price.
When it comes to negotiating, it's essential to be well-informed about the Windermere FL real estate market and be prepared to make a competitive offer. It's also crucial to be willing to walk away if the agreement isn't suitable. By researching the market and understanding the value of the property you're interested in, you'll be in a stronger position to negotiate the best deal possible.
With a thorough understanding of the financing and closing process, you'll be well-equipped to navigate the Windermere FL real estate market and secure the home of your dreams.
Summary
In conclusion, Windermere, FL is a captivating community that offers an exquisite blend of luxury and natural beauty. As you explore the diverse range of homes for sale, understanding the intricacies of real estate listings, financing and closing costs will ensure a seamless and successful home buying experience.
Armed with this knowledge, you're ready to embark on the exciting journey of discovering your dream home in the enchanting world of Windermere real estate.
Frequently Asked Questions
Is Windermere Florida a good place to live?
Windermere, Florida, is an attractive place to live for many reasons. It is located close to top-rated schools, great restaurants and bars, as well as numerous parks and amenities.
Furthermore, its homeownership rate is high and it has a friendly, conservative atmosphere. Overall, Windermere is an excellent place to call home.
Is Windermere FL affluent?
From its stunning lakes to its affluent population and low crime rate, Windermere, FL is a wealthy community known for its high quality of life.
With a median household income of $202,575 per year and many households comprising two or more races, the town provides a diverse, affluent lifestyle.
What is Windermere Florida famous for?
Windermere, Florida is renowned for its natural beauty, luxurious lakefront homes, world-class golf courses and a quiet charming atmosphere. Perfectly located in the heart of Central Florida, Windermere offers an idyllic lifestyle for anyone looking to enjoy a peaceful environment surrounded by nature.
Windermere, Florida is famous for its high-end homes with spectacular views of pristine lakes, world-class golf courses and its enchanting small-town charm. With its convenient location in Central Florida and picturesque scenery, Windermere offers something special to its visitors and residents alike.
Windermere, Florida is well-known for its breathtaking lakeside scenery, luxury properties, championship golf courses and charming small town atmosphere. As one of Central Florida's most desirable communities, Windermere offers a unique combination of beauty, convenience and peace that's hard to find elsewhere.
Why is real estate cheap in Florida?
Taxes and Fees-Lower taxes and fees than other states encourage real estate investors to purchase property in Florida. Since the operating costs are lower, these savings can be passed down to buyers, making real estate more affordable. Furthermore, Florida is known for not having state income tax, which also helps contribute to this affordability.
Contact us today, we would love to assist you with any estate homes for sale & potential purchase. Below are all of the Windermere FL homes for sale.
All listing information is deemed reliable but not guaranteed and should be independently verified through personal inspection by appropriate professionals. Listings displayed on this website may be subject to prior sale or removal from sale; availability of any listing should always be independent verified. Listing information is provided for consumer personal, non-commercial use, solely to identify potential properties for potential purchase; all other use is strictly prohibited and may violate relevant federal and state law. The source of the listing data is as follows: Stellar MLS (updated 9/24/23 6:55 PM) |